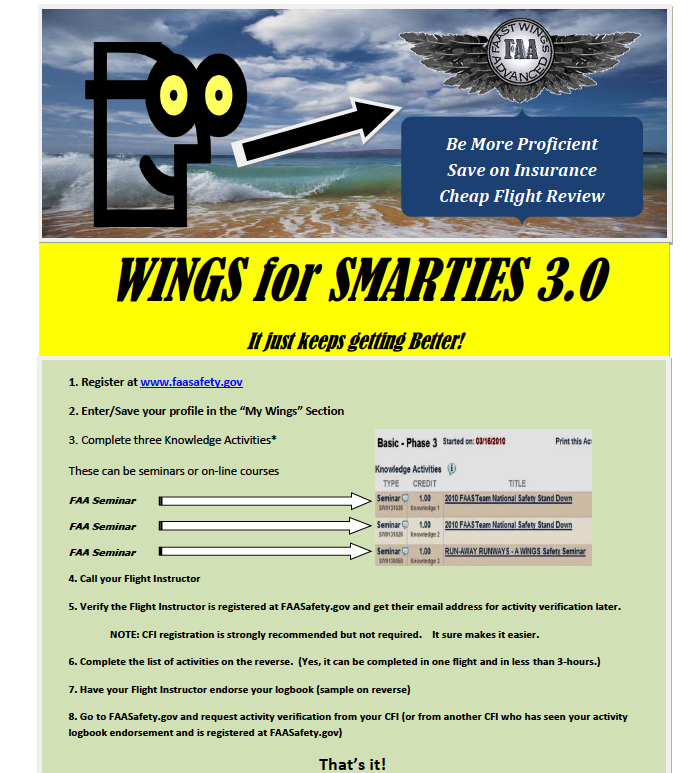 I've been an avid supporter and an active participant in the Pilot Proficiency Program for over 24-years. Although the new program presents participation challenges, it still provides an opportunity for pilots to polish their skills and stay up to date on the latest changes to aviation.
If you're not already registered, take a moment to visit www.faasafety.gov. It's free and well worth the time.
If you're confused by the program, download the flyer below and contact your favorite instructor.  If you or your instructor need help, contact me and I'll help you through the website.