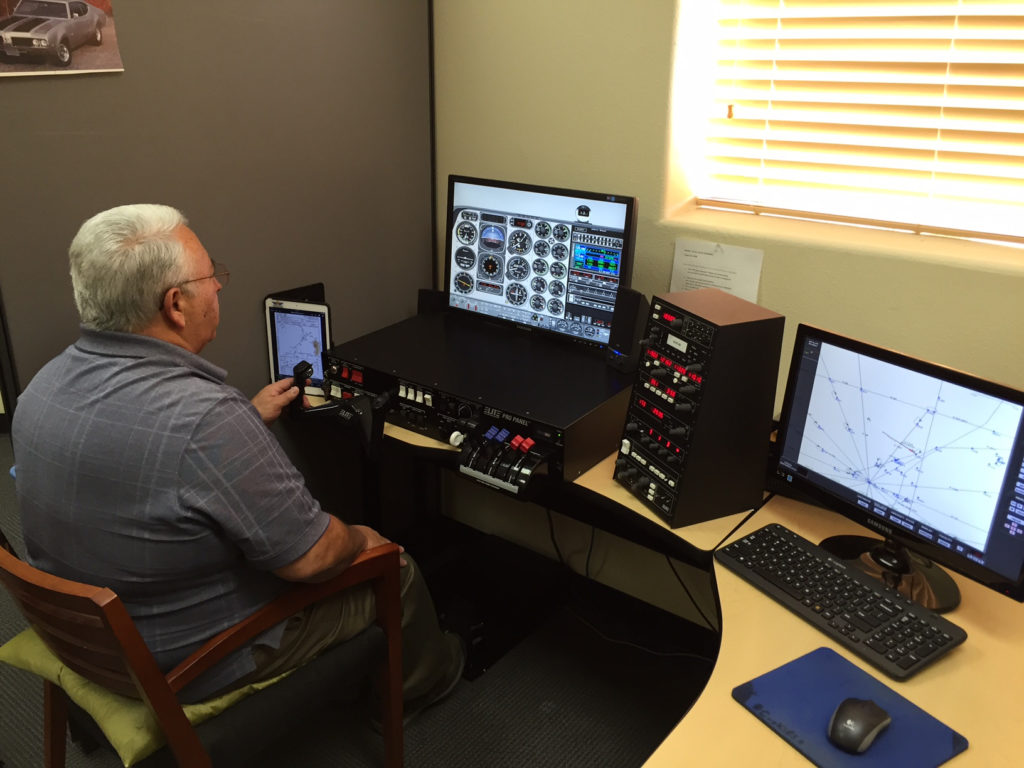 Elite Basic Aircraft Training Device (BATD)
Features:
Single & Multi-Engine Aircraft
Garmin 430W WAAS LPV
KFC150 AutoPilot
KAS297 Altitude Preselect
ADF/DME/RMI/HSI/Flight Director
Radar Altimeter
Dedicated Instructor Station
New:
WiFi connects to your iPad & Foreflight and displays/records your session for later review.
Maintain Instrument Currency

Learn WAAS Approaches Economically

Log up to 10-hours of training for your Instrument Rating

Practice approaches in preparation for a cross-country

Prepare for a Job Interview.
FAA Inspected: Located on Central Avenue NW.  By Appointment Only.